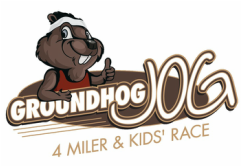 Saturday, February 3rd 2018
​
Antrim Township Community Park Barn​
2018 Overall Results
2018 Awards
2018 Kids' Race Results
​
4 Mile Course Video
Kids' Course Video
2017 Results
4 Mile Overall Results
4 Mile awards
Kids' Race Results
​
4 Mile Course Map
Kids' Race Course Map
4 Miler
: starts and finishes by the park barn and follows the Antrim Township shared-use-trail.Kids' Race: Stays on park grounds and follows shared-use-trail. Awards: Awards will be given to the overall male and female champions as well as the top gender finisher in each age group. T-Shirts: Only pre-registrants (entry received by 1/18/18) are guaranteed a t-shirt.
Registration: Begins at 8 A.M. inside park barn
Races & Costs:
Kids' Race/Children 12 and Under: $10 (no t-shirt but will receive a medal at finish) 9 A.M. Start
4 Mile Race: ($25 until 1/18/18) ($30 after 1/18/18) 9:30 A.M. Start
BLIZZARD POSTPONEMENT DATE
: The weather in February has proven to be slightly unpredictable. We will continue to host our event on moderate snow or ice covered trails but on the rare occurrence of substantial precipitation we will postpone our event to the following Saturday (2/10/18).
Return Checks and Forms to
: Greencastle Flyers 14769 Bain Rd. Mercersburg, PA 17236Contact:
greencastleflyers@gmail.com
or 800-797-6489 Make Checks payable to:
Greencastle Flyers Club
Applications, Maps, Results, Photos and other info available at www.greencastleflyers.org
4 Miler Age Groups
: 15 & Under 16-19 20-24 25-29 30-34 35-39 40-44 45-49 50-54 55-59 60-69 70+
Must be present to receive T-Shirt and Award/No Refunds/Blizzard Date (2/10/18)
Proceeds to benefit Trail Life USA & Greencastle Flyers Running Club
---